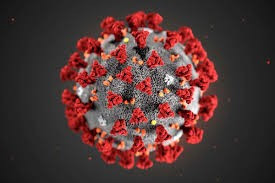 Dental professionals are infectious control experts required to implement sterilization standards and protocols. In a pre-COVID world, our dental office was one of the most sterile environments you could find due to the required infectious control standards set by the Texas State Board of Dental Examiners (TSBDE), the Centers for Disease Control & Prevention (CDC), and the Occupational Safety and Health Administration (OSHA). In a post-COVID world, we have elevated our sterile standards. Our joke in the office is "we were sterile before COVID…and now we are sterile on STEROIDS!
Dr. Bill, and our team, are thankful that the healthcare world has learned what we have known for years:
Overall healthcare begins with oral healthcare
Dental healthcare - including periodontal and proactive cleanings - IS essential healthcare
Postponing smaller procedures/cleanings can lead to longer term issues and more costly procedures in the future
Dental visits are safe if your dentist follows these standards
Article Links that enforce these principles:
U.S. News & World Report - https://health.usnews.com/conditions/coronavirus-and-your-health/how-to-best-seek-medical-treatment-during-the-pandemic
It's Safe to go to the Dentist - https://www.insider.com/its-safe-to-go-the-dentist-during-the-coronavirus-pandemic-2020-9
Consumer Reports - https://www.consumerreports.org/children-s-health/get-your-kids-back-on-track-with-medical-dental-care/
Correlation of Routine Dental Care to COVID-19 -https://www.cda.org/Home/News-and-Events/Newsroom/Article-Details/routine-dental-care-may-protect-against-severe-covid-19-related-complications
In order to set expectations for your next dental visit, we thought it might be helpful to share: 1) our enhanced safety measures, 2) our touchless payment options, and 3) our electronic prescription process.
Enhanced Safety Measures Include:

Ask 4 COVID pre-appointment screening questions prior to patient arrival via phone or email
Remove magazines and periodicals from the waiting room
Confirm answers to the 4 COVID screening questions upon patient arrival
Take patient temperature before allowing the patient to enter the operatories
Have patient sign the COVID Patient Advisory & Acknowledgement form
Separate writing pens into 2 categories/bags: "sterile" and "dirty" - all pens are sterilized after single patient use
Give patient hand sanitizer after the patient drops the pen into the "dirty" bag
Use hospital grade germicide on every surface throughout the office, e.g. doorknobs, light switches, furniture
Open and close all doors for patients to provide a touch-free entrance and exit
Rinse with state mandated pre-rinse. Our office uses Listerine as our pre-rinse because Listerine has been known to kill enveloped viruses. COVID is an enveloped virus.
Hold credit card machine and press buttons to execute the financial transaction with patient observation and approval
Implement touch-free patient restroom protocols
Give patient more hand sanitizer prior to their departure
Ensure social distancing patients in all areas of the practice with 3 entrance and exit doors
Provide an American Society for Testing and Materials (ASTM) Level 1 mask if patient forgot to wear a face covering. In order to be compliant with the City of Dallas mask ordinance, all patients, as well as all Whitley Family Dental staff, are required to wear a face covering/mask at all times
Sterilize every toy in the toy chest, as well as the interior and exterior of the toy chest, between every child that selects a toy
Remove carpet and lay floors that can handle hospital grade germicide
Replace window blinds with roller shades that can be santitized with hospital grade germicide
Educate patients, upon request, regarding the Whitley Family Dental Staff Personal Protective Equipment (PPE) and vaccination protocols
Touchless Payment Options:

While patients are in the dental office, the Whitley Family Dental staff will hold the credit card machine and execute the financial transaction with patient observation and approval
If the treatment results in a billing statement being generated, we will now email the statements to those patients who have an email address on file
2 Touchless Payment Options: 1) via the billing statement email with 2 token encryption, or 2) via your patient portal at the top right hand section of our home page entitled "Patient Login". Our patient portal also uses 2 token encryption. You may also call the office and give your credit card over the phone or send payment via regular USPS mail.
Electronic Prescriptions:

Effective March 1, 2020 all controlled substances must be submitted electronically to your pharmacy
Going forward, Whitley Family Dental will submit ALL prescriptions electronically
In order to build our pharmacy database, we will ask for your preferred pharmacy/location and place the information in your chart for future use
If you need a prescription at your next dental appointment, Dr. Bill will simply click on the preferred pharmacy to transmit your prescription
How can you prevent contracting or spreading COVID-19?
Wash your hands frequently with soap and water for 20 seconds. If you do not have access to soap and water, use alcohol-based hand sanitizer.
Maintain at least six feet of distance between yourself and anyone who is coughing or sneezing.
Avoid touching your eyes, nose, and mouth.
Cover your mouth and nose when you cough or sneeze. Do not use your hands.
Stay home if you feel unwell. If you have a fever, cough, or difficulty breathing, seek medical attention and call in advance. Calling in advance will allow your healthcare provider to quickly direct you to the right health facility.
If you have any questions regarding our COVID protocols or infectious control standards, please contact us via email at info@billwhitleydds.com, or call the office at 214-320-9679.
We look forward to seeing you again soon at your next dental visit!